This one's easy, it's a slightly modified Jamie Oliver recipe.

Cut up potatoes into small cubes, you can leave the skins on if they're decent ones. Pre Heat the oven to 425, with a roasting pan of olive oil in there. You can use leftover roasting fat (chicken, goose etc) if you have some.

Bring the potatoes to the boil in salted water. Then strain and leave to steam for a bit in a colander. Dice some garlic. Pull the now HOT olive oil out of the oven when it has reached temperature. Carefully put the potatoes in and mix them up in the oil so they're totally covered. Add the garlic and some thyme. Mix it up again and throw (not literally) into the oven. Cook for 30 minutes or until golden brown.

The chicken is just regular chicken breasts cooked in butter and lemon juice.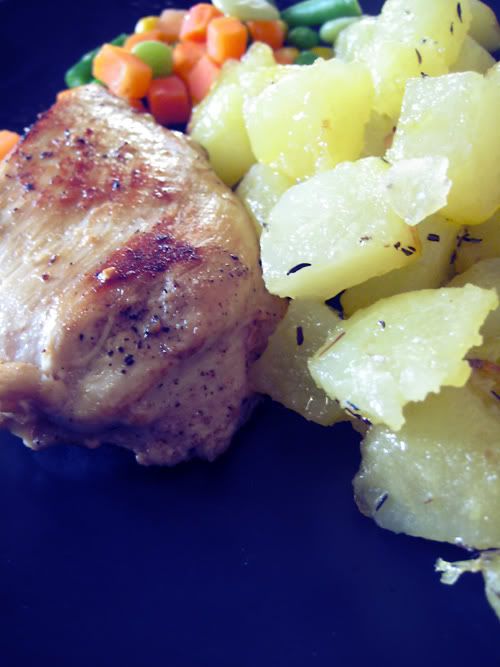 Not hugely excited I know. The husband seemed to like it though.