I am back in Germany!

I have been decorating the house with my spoils from an IKEA adventure. It's starting to look like a real home now, instead of just a place that happens to hold our stuff. I still have mine and Raidhyn's bedroom to finish, it needs curtains and a dresser. But I have finished Mikey's room, except for some pictures that need to go on the walls and just about finished the Living/Dining Room except for a couple of mirrors and a few nik naks!

Here is Mikey's room. Note the super awesome curtains and other fun things.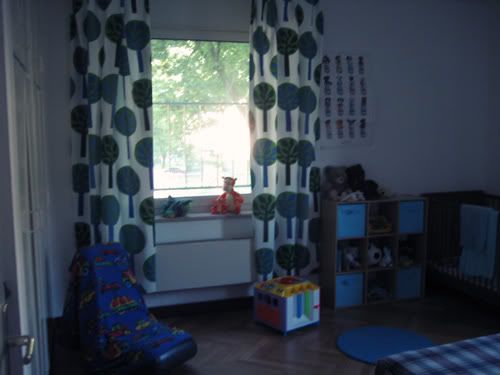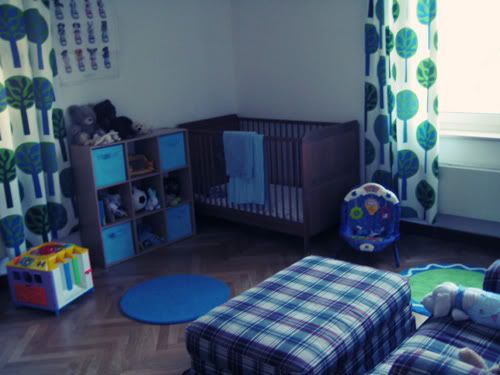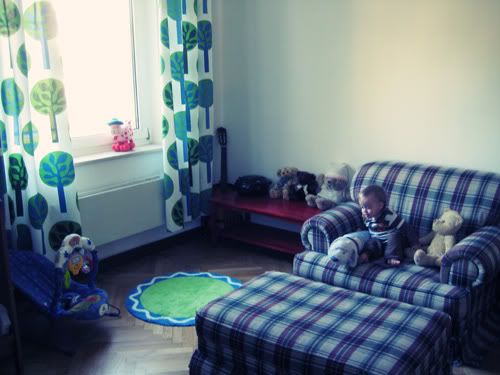 Here is the weird balcony but not a balcony type area (man it's hard to explain)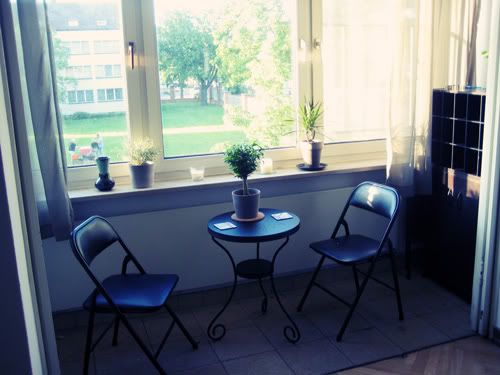 And finally the livingroom. We have a new computer desk for Raidhyn, he used to use a set of drawers as a desk. Also new curtains and rearranged furniture.

The Desk (a serious steal at 29 euros!)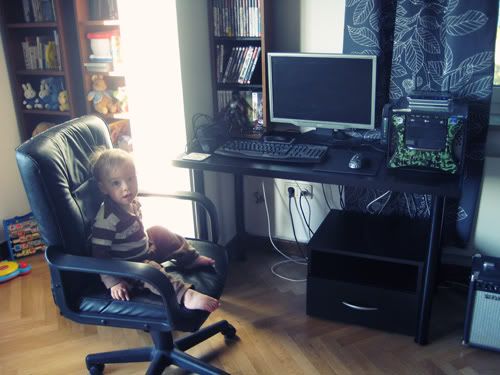 The rest of it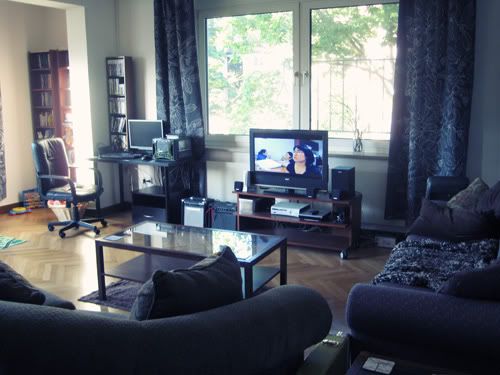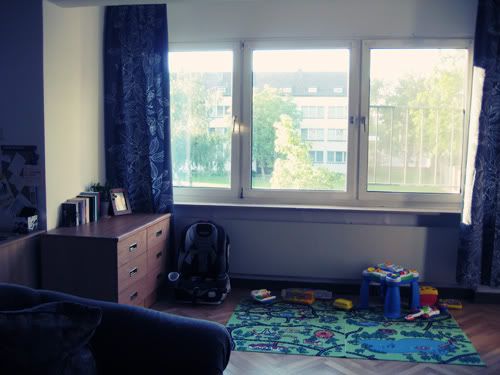 Now I just need to put up some mirrors, put up some pictures and do the bedroom before Raidhyn comes home!