I've had this wallpaper hanging around since November. Today I decide to give my dresser a bit of a makeover. I can't really do anything too crazy to it as it does not belong to me (thanks military lending closet!)



Yes, there's a rather grumpy young man in that one. He doesn't particularly enjoy having his photograph taken sometimes, especially when I'm not letting him play in the cupboard.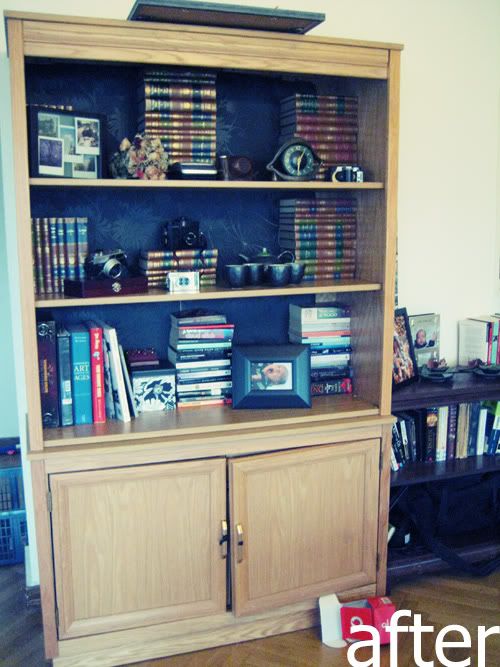 And a close up so you can see the gorgeous wallpaper pattern. i love it so much. It's Laura Ashley by the way.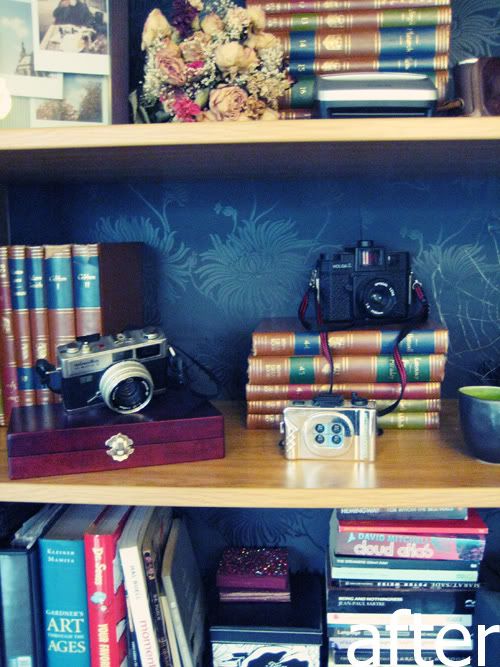 Mikey and I also baked some brownies this morning. Yum! And I probably scared the crap out of the neighbours below us when I dropped one of the shelves when doing the dresser. Whoooooops.